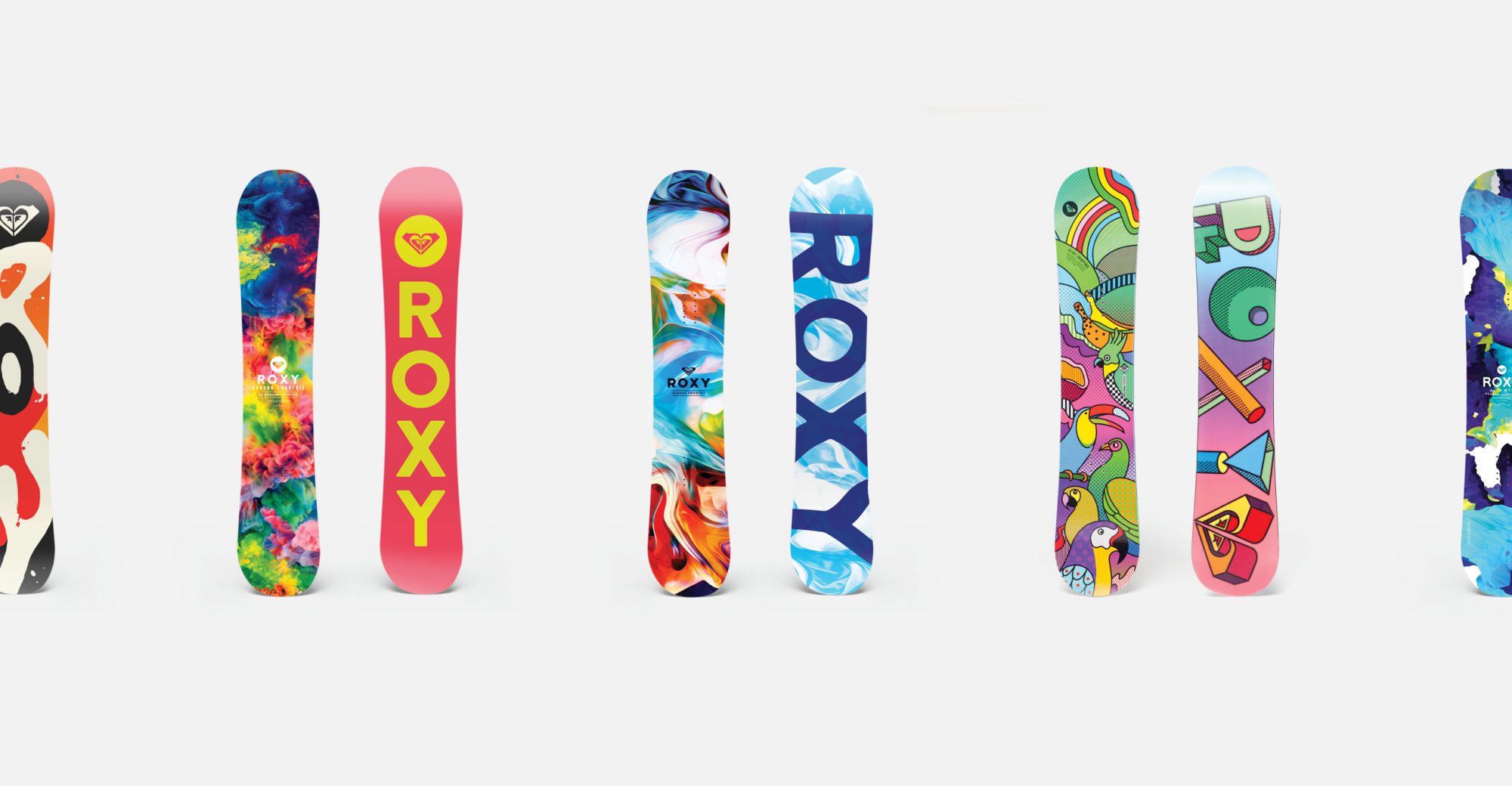 Roxy Snowboards
Two truths: we love snowboarding and women are one of our favorite types of human. With that in mind, we've been more than stoked to team up with Roxy Snow, the world's largest women-specific snowboard brand, to create their snowboard collections for four years running. Considering the respective technology and specific function of each board, we set out to create cohesive yearly collections branded by color that is as bright, optimistic, and positive as snowboarding is fun.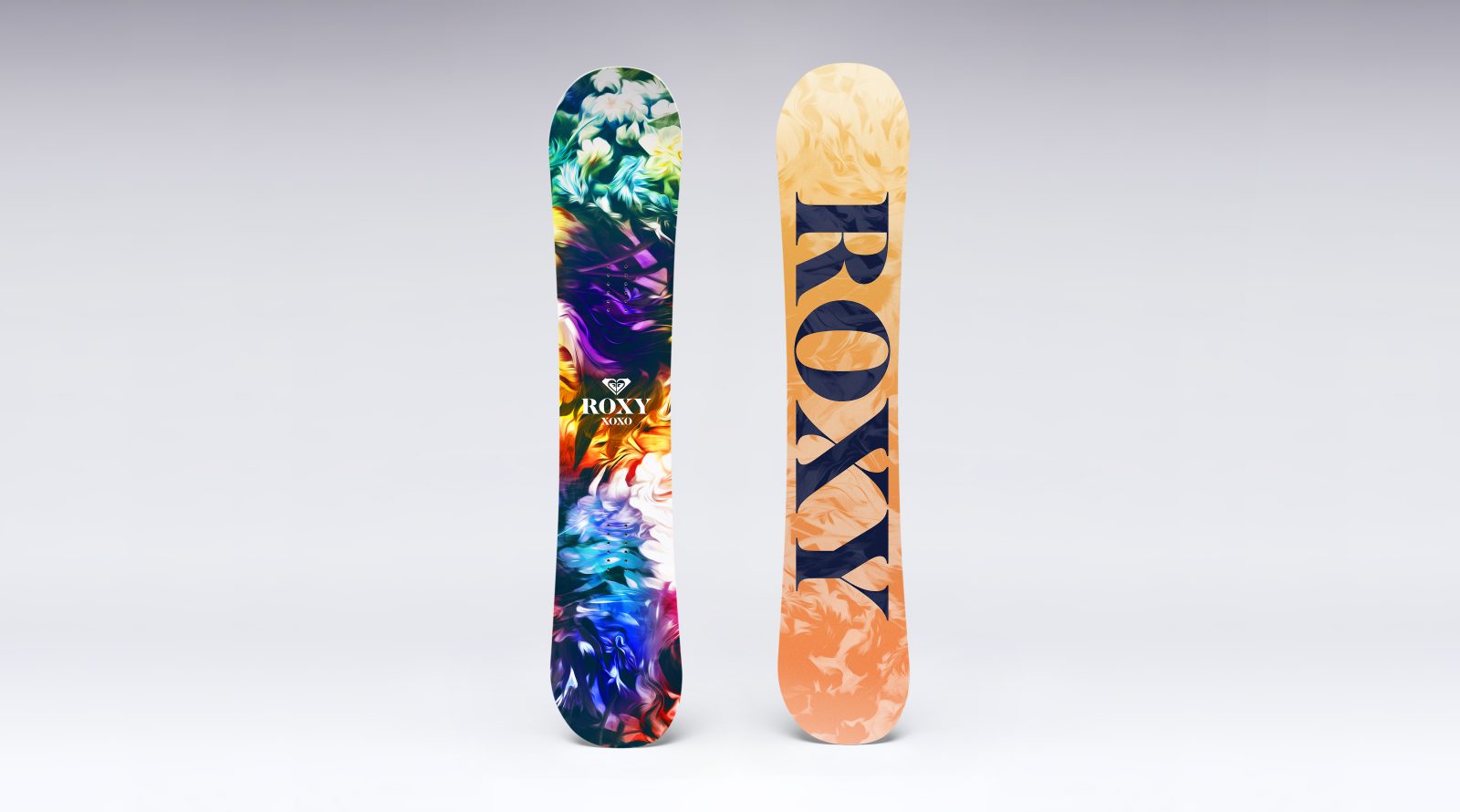 We worked with Roxy to make sure each collection featured the ultimate shredders, creating custom logos and typography, art directing and designing every board, and making and commissioning original artwork. We also worked closely with Mervin Manufacturing, making annual on-site trips to ensure each board, from the Ally to the Banana Smoothie, came out just as we envisioned.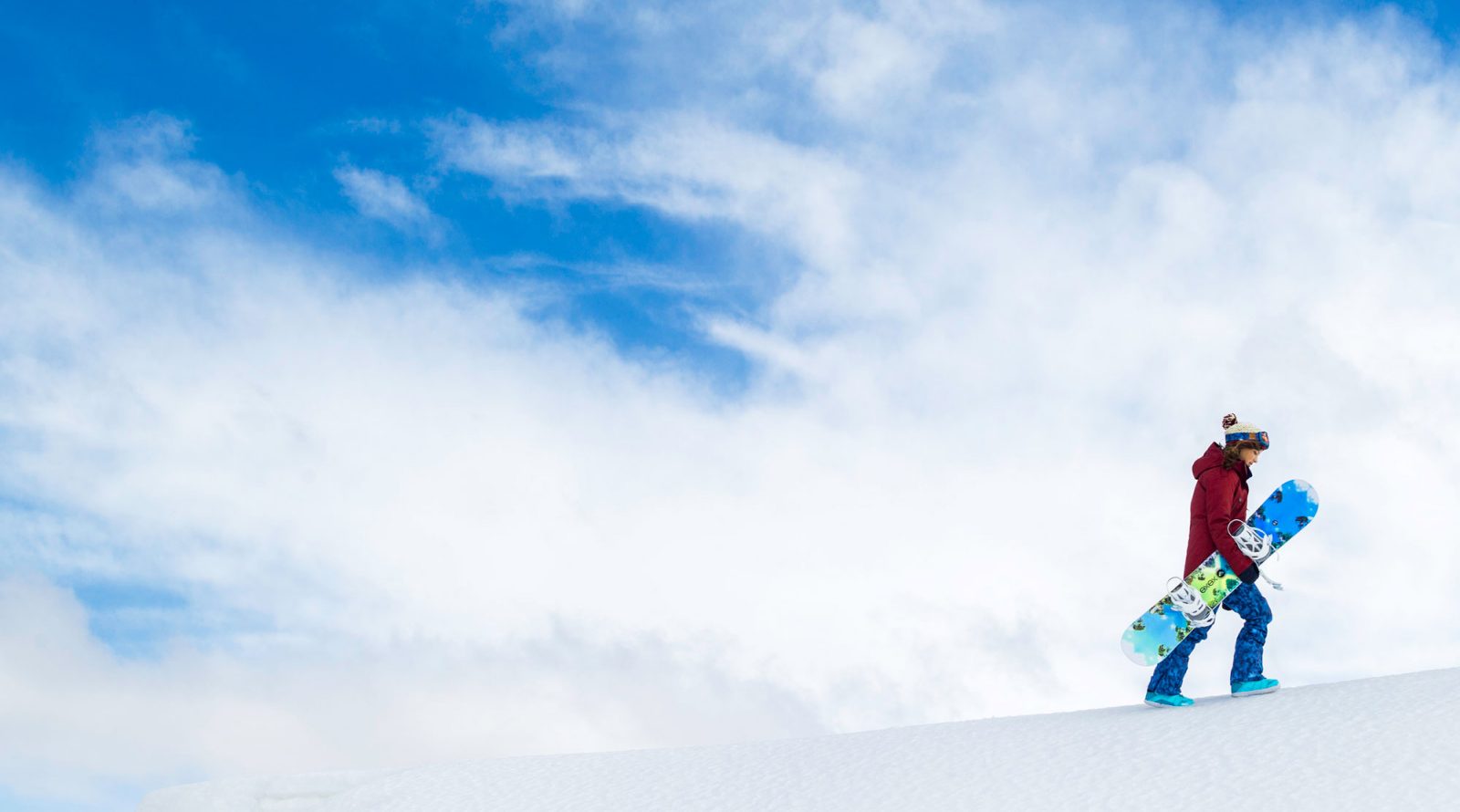 Of course, where we really envision the boards is out there on the mountain. So we were extra psyched when Torah Bright scored a silver medal at the Sochi Olympics riding Roxy's National Forest–designed Eminence board. Ride on!