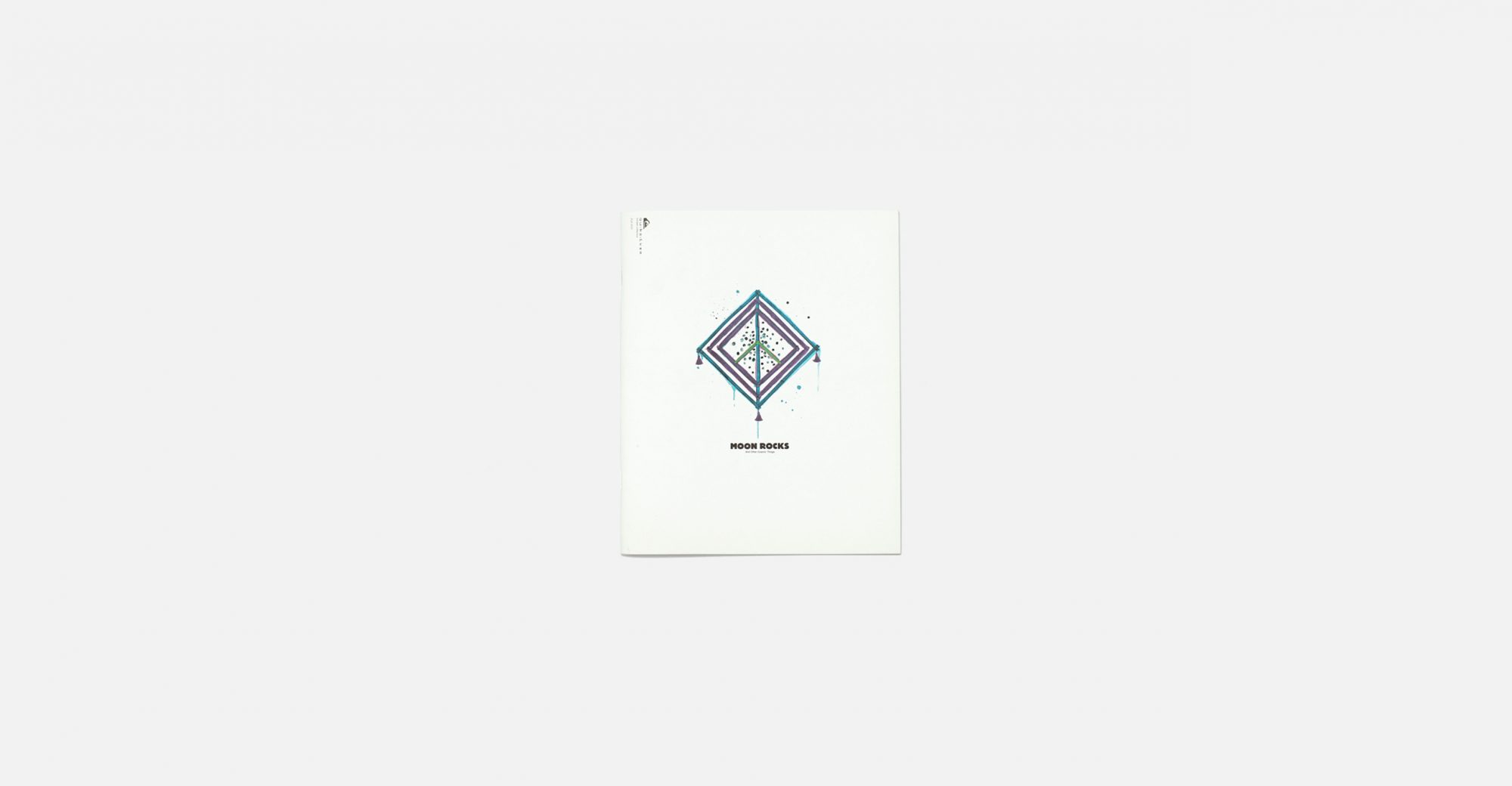 Quiksilver Limited
It's no secret that we love good surf. If someone's missing from the office, there's a good chance that person's in an ocean somewhere. So when surf giant Quiksilver asked us to commandeer an experimental menswear line for a season, we got right to work.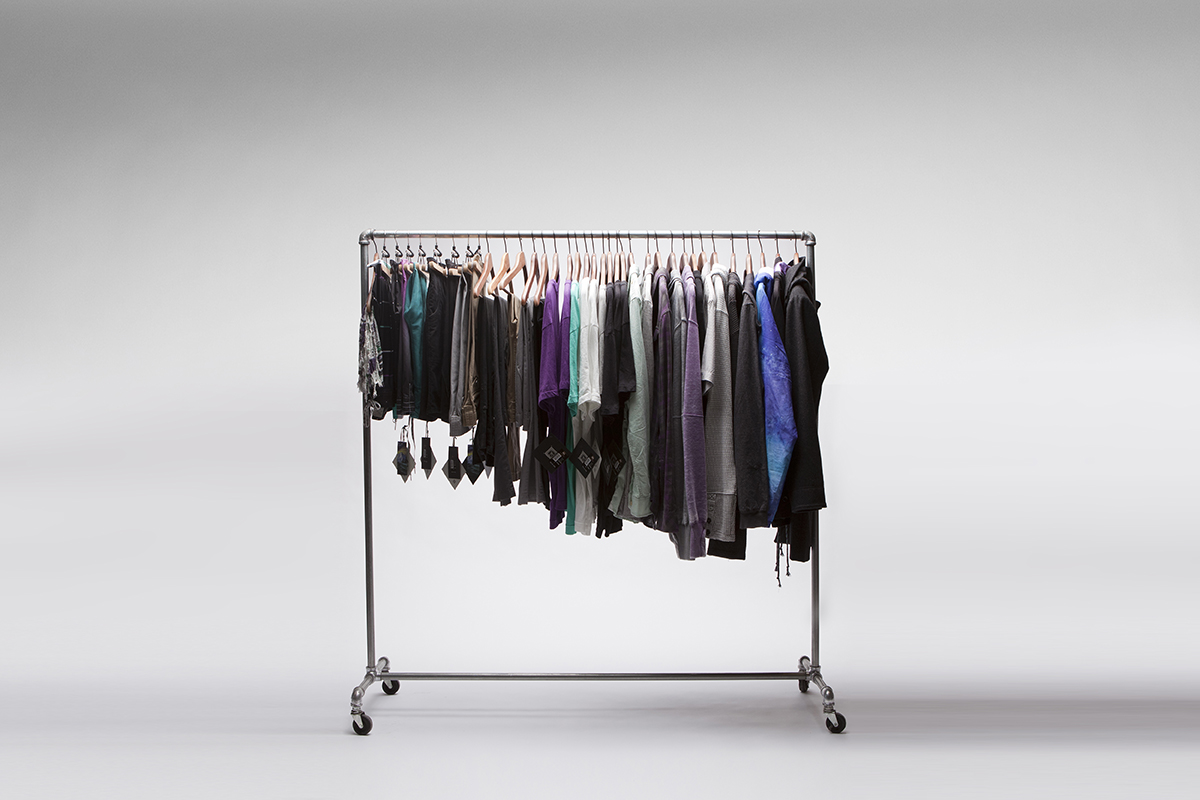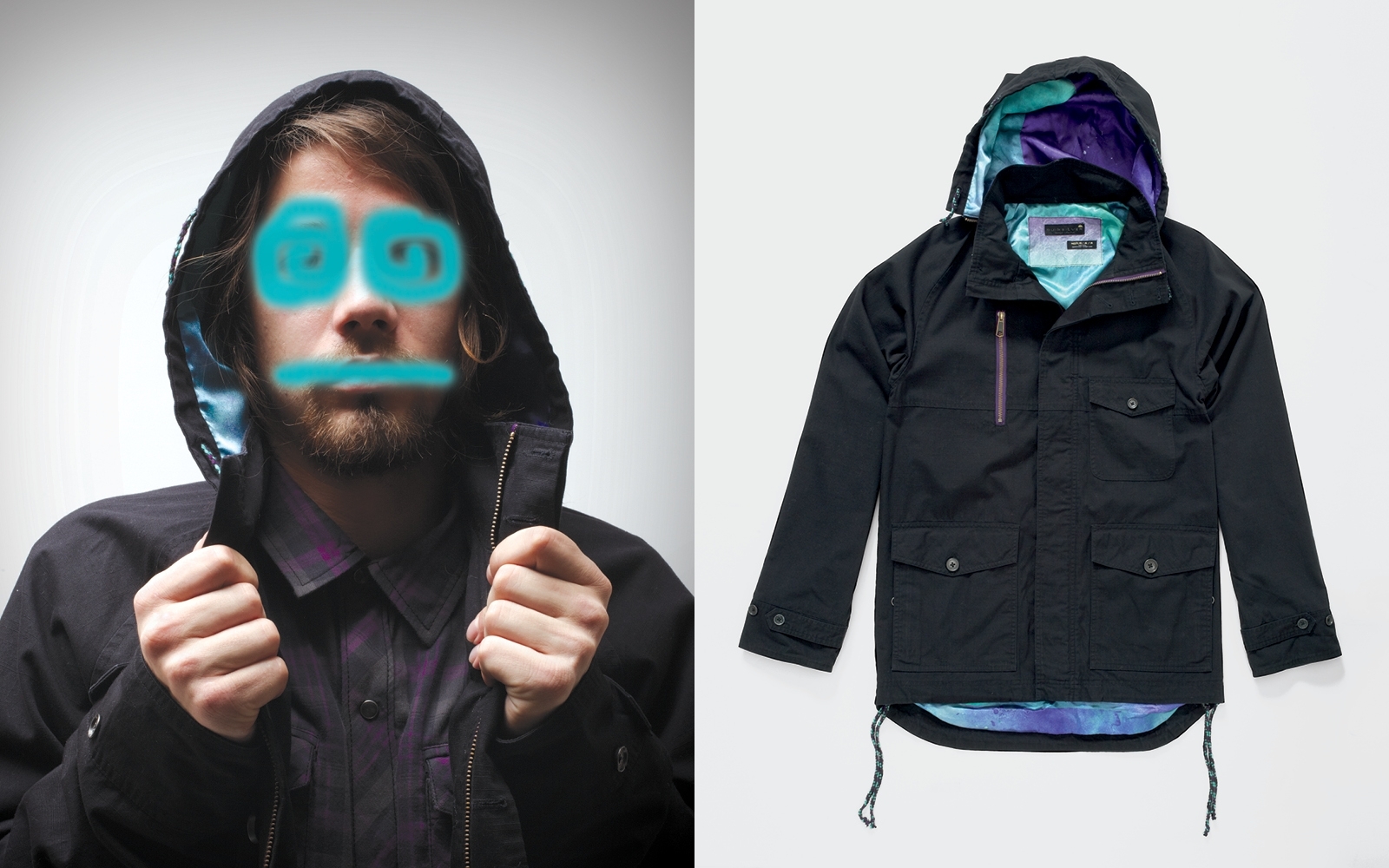 National Forest collaborated with Quiksilver Limited to design and present "Moon Rocks (and other cosmic things)," a collection of apparel and accessories with the intent to humbly promote and restore a renewed collective spirit of optimism (delivered by enlightened messengers from beyond).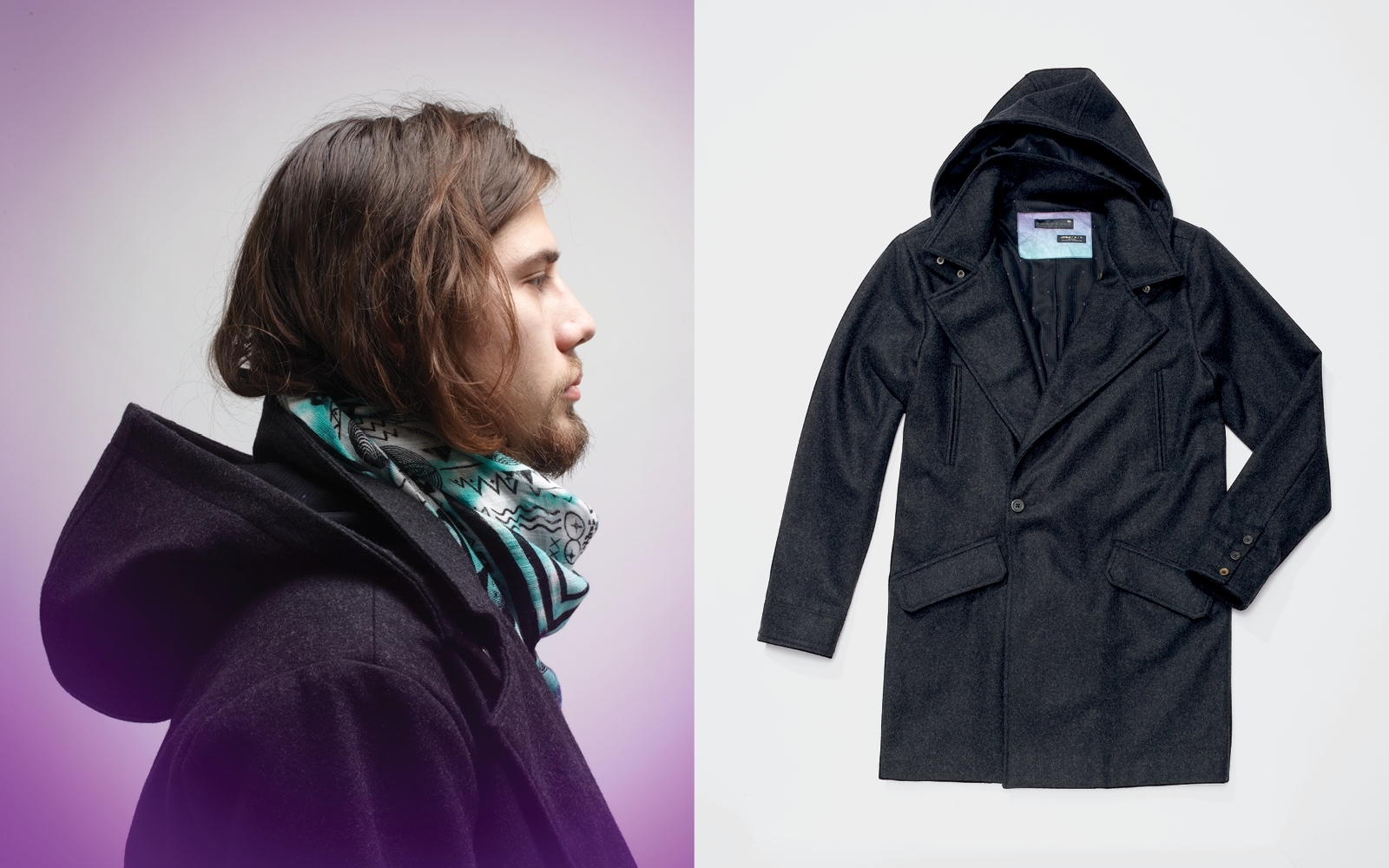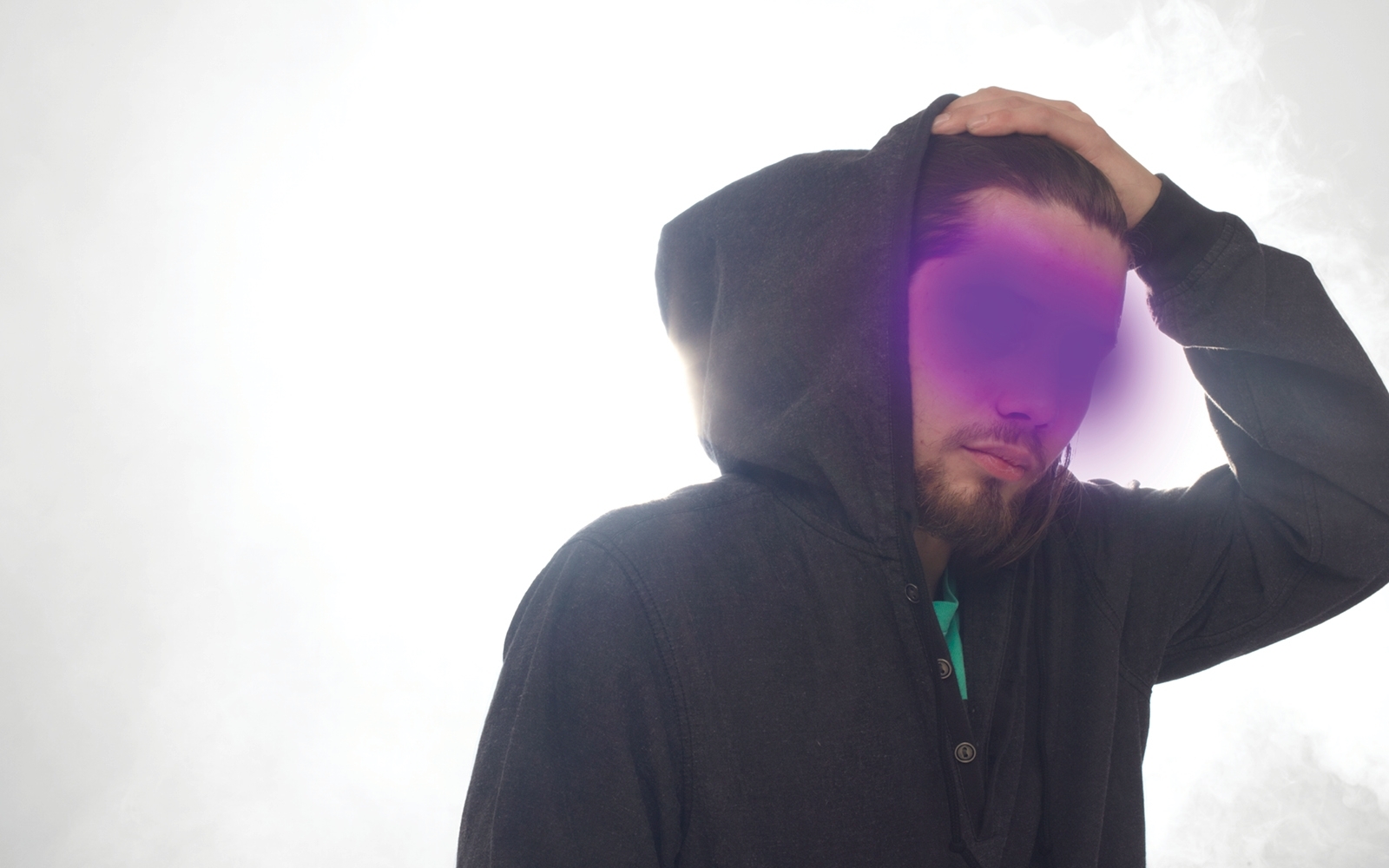 In addition to considering and developing every detail of the collection—which included T-shirts, a scarf, sweatshirts, pants, and jackets—we also developed the concept, art direction, and design of the collection's accompanying print catalog and promotion collateral.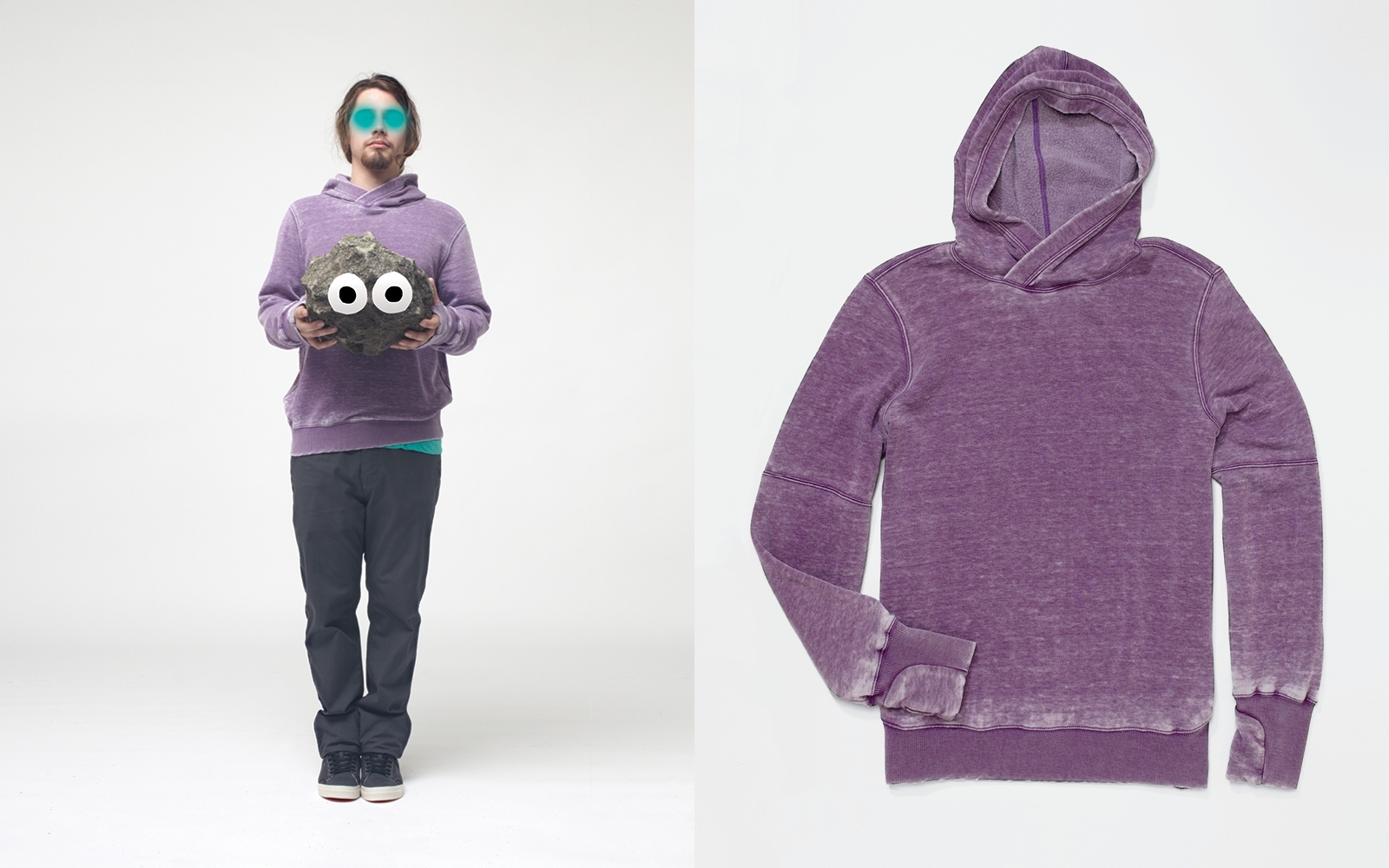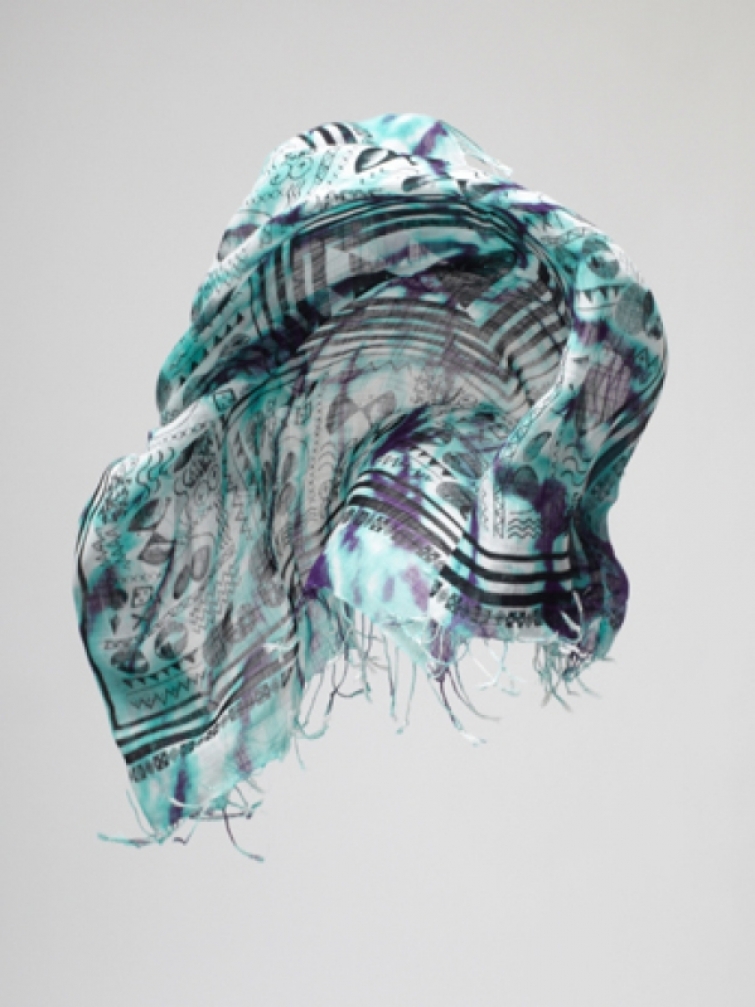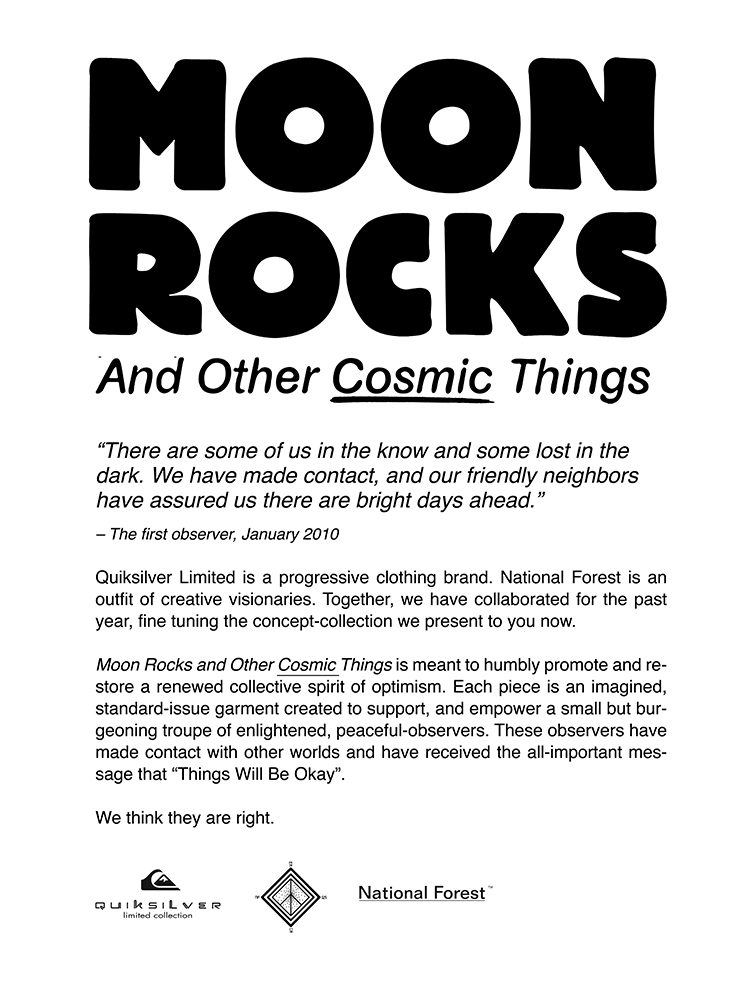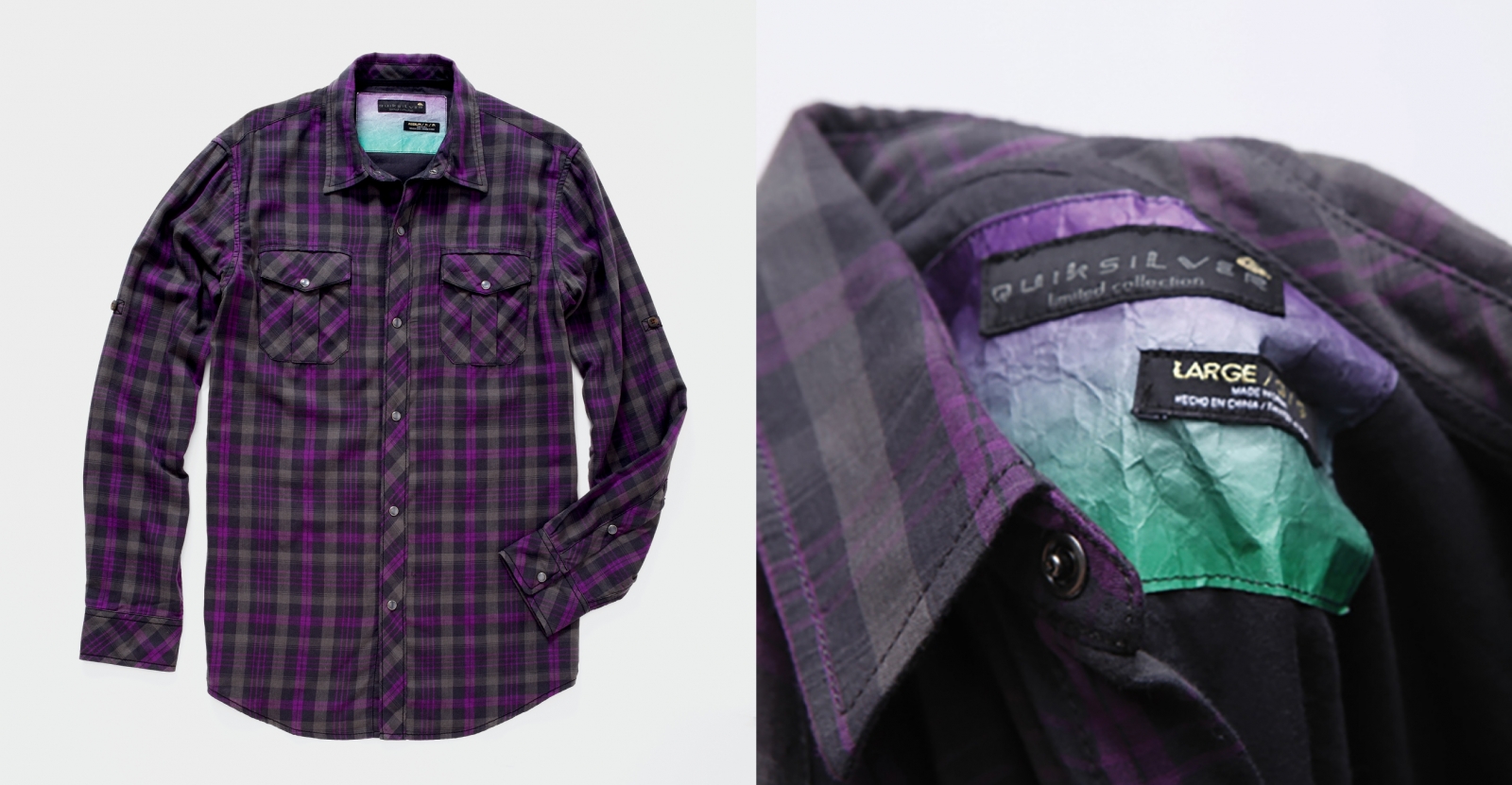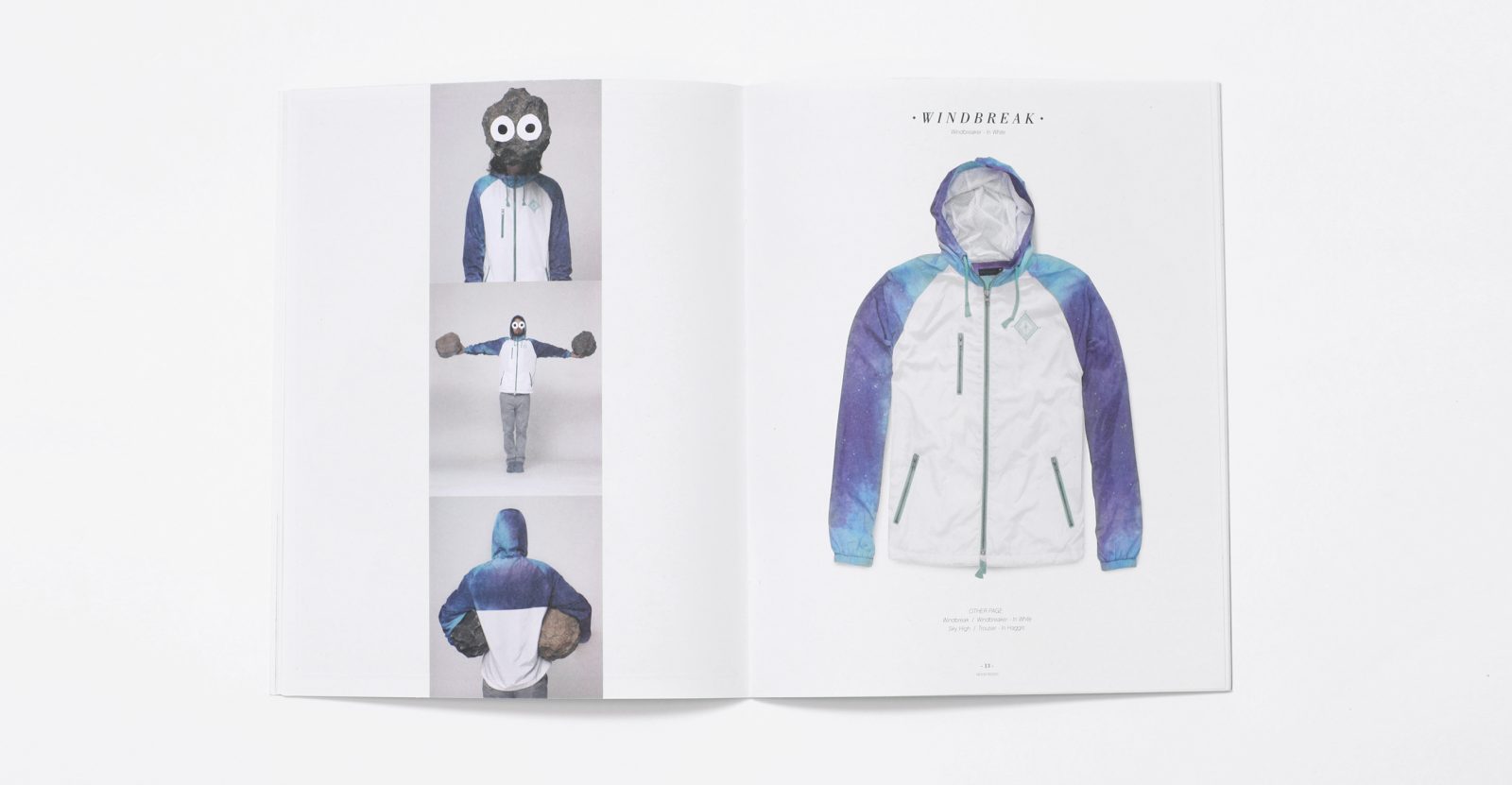 Once complete, we launched the collection at Saturdays NYC, a coffee and surf shop in New York City, where the goods received an incredibly warm welcome, and optimism reigned supreme.