Nike Makers Studio
It was a pleasure to join forces with our friends at Nike for the Makers Studio event. For this special collaboration, we designed a set of illustrations that could then be customized onto the iconic Jordan 1, Air Force-1, or a range of clothing classics.
From dip dyes and pad prints to custom laces, hand-drawn illustrations and an array of fabrics, the Makers studio allowed each individual to custom design their very own fit to the smallest detail.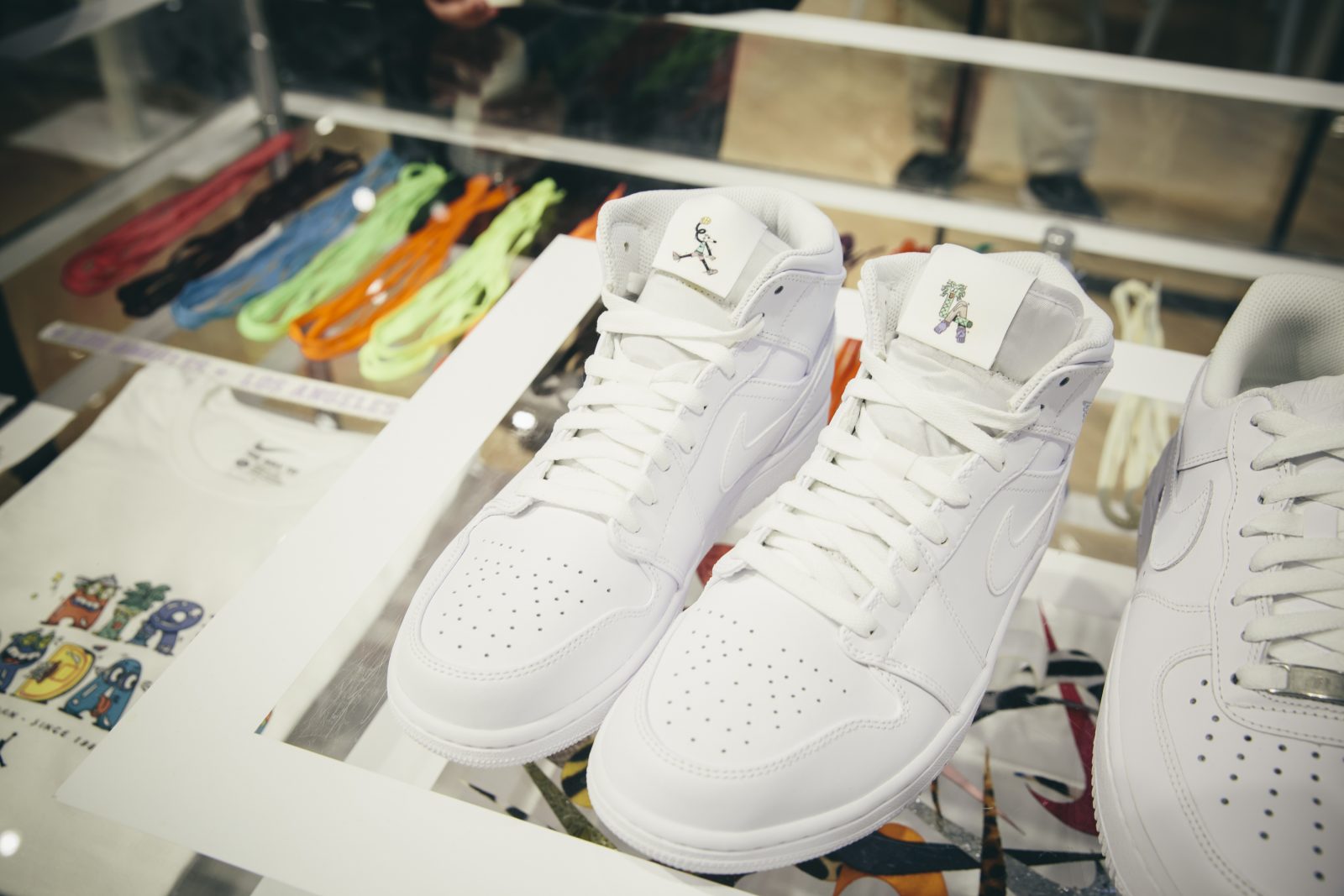 The Makers Studio took place at Nike's Grove flagship store and coincided with NBA All-Star Week, which saw an added explosion of fun and festivity.