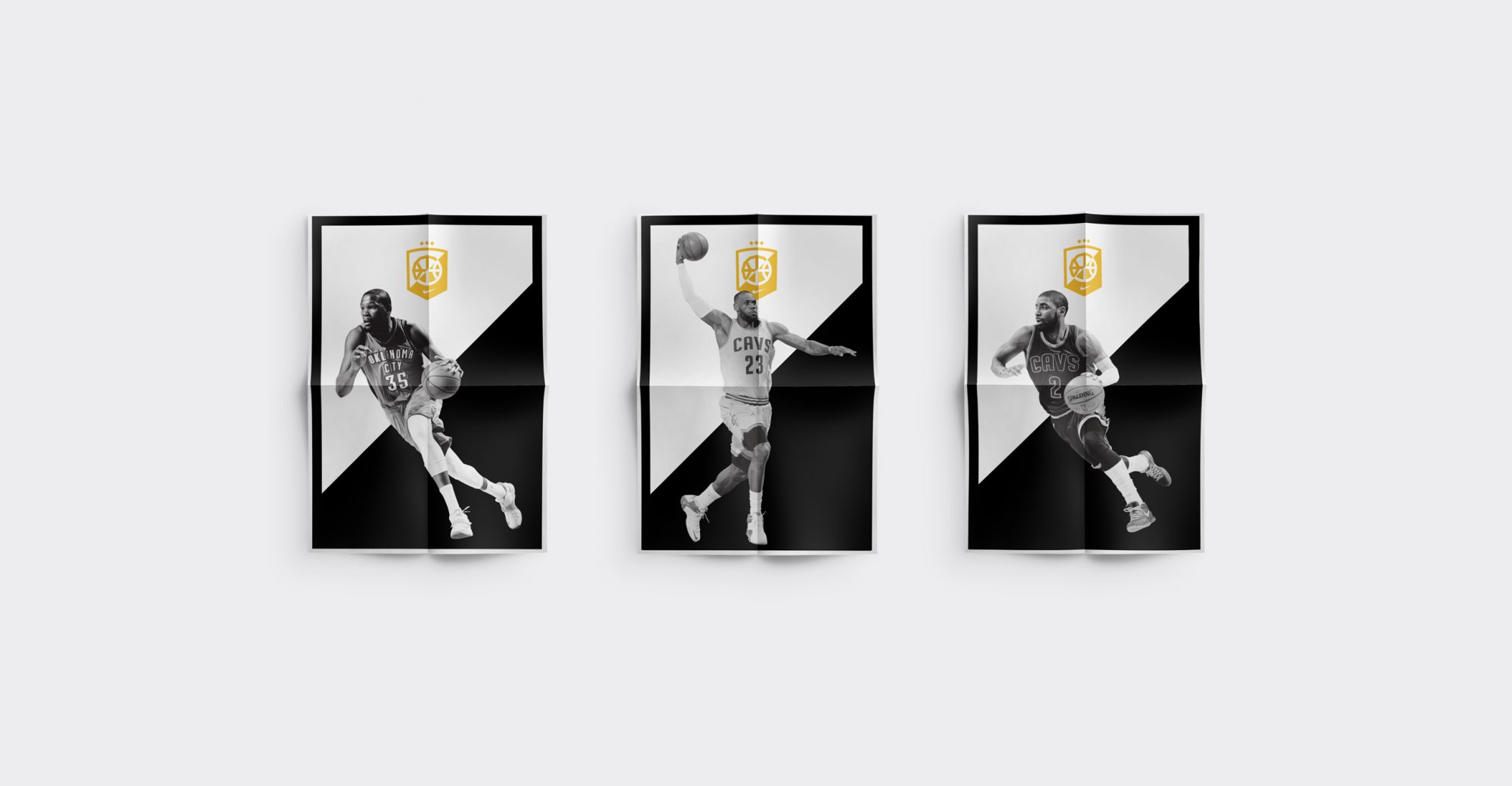 Nike Academy
In June of 2016, NBA superstars and the nation's top college and high school basketball players descended on the Barker Hanger at L.A.'s Santa Monica airport for The Nike Basketball Academy. It was here that the country's most promising players laid their hopes and strengths on the court, and Nike's top athletes—including LeBron James, Kevin Durant, Kyrie Irving, and Anthony Davis—came to instruct and inspire. National Forest worked closely with Nike to design and develop a branding package that was applied to media across the entirety of the event, from banners, court decals, and apparel to advertising, web, and social fronts. The result was an immersive world for The Nike Basketball Academy to exist in, creating a seamless experience for current and future NBA heroes alike.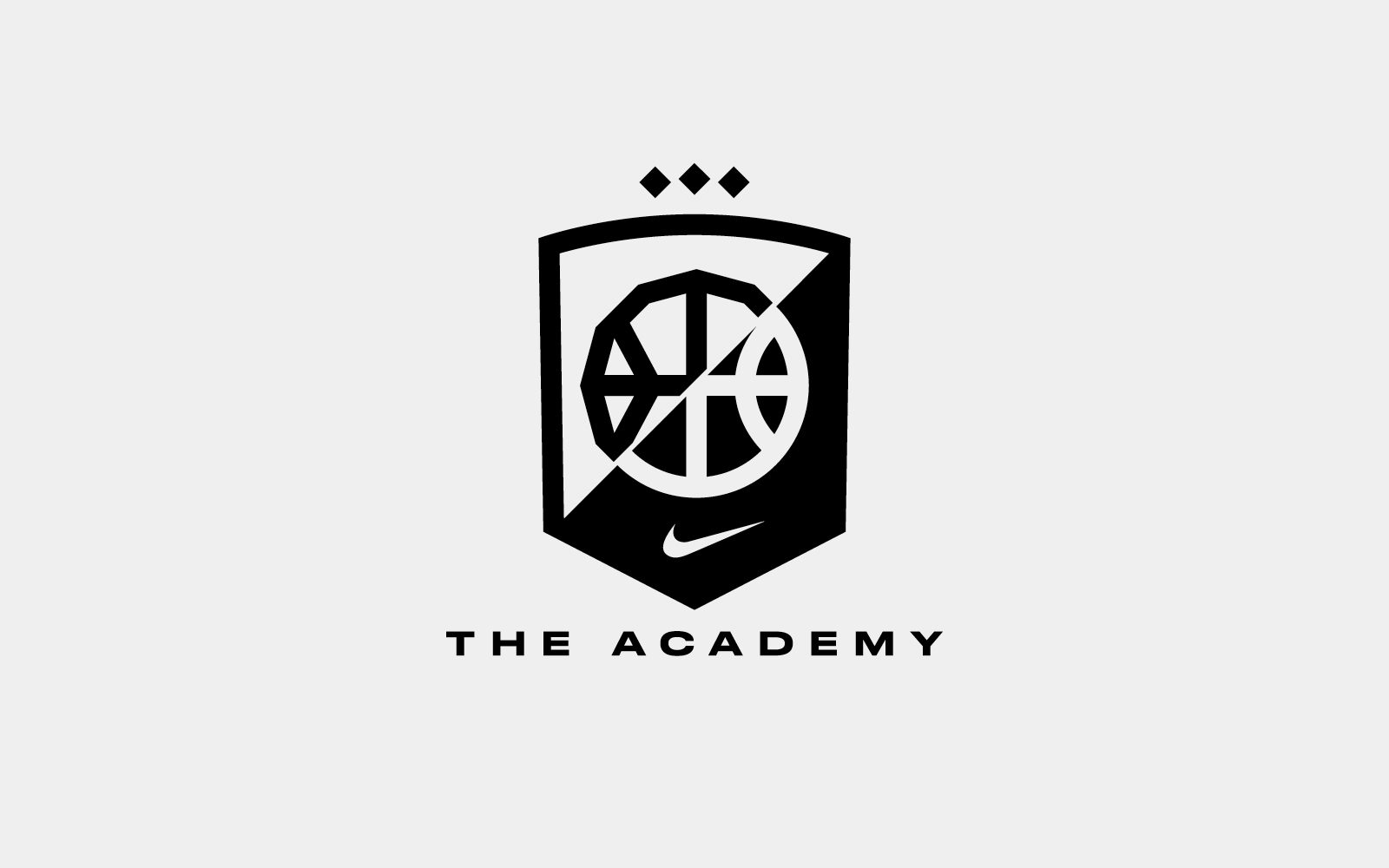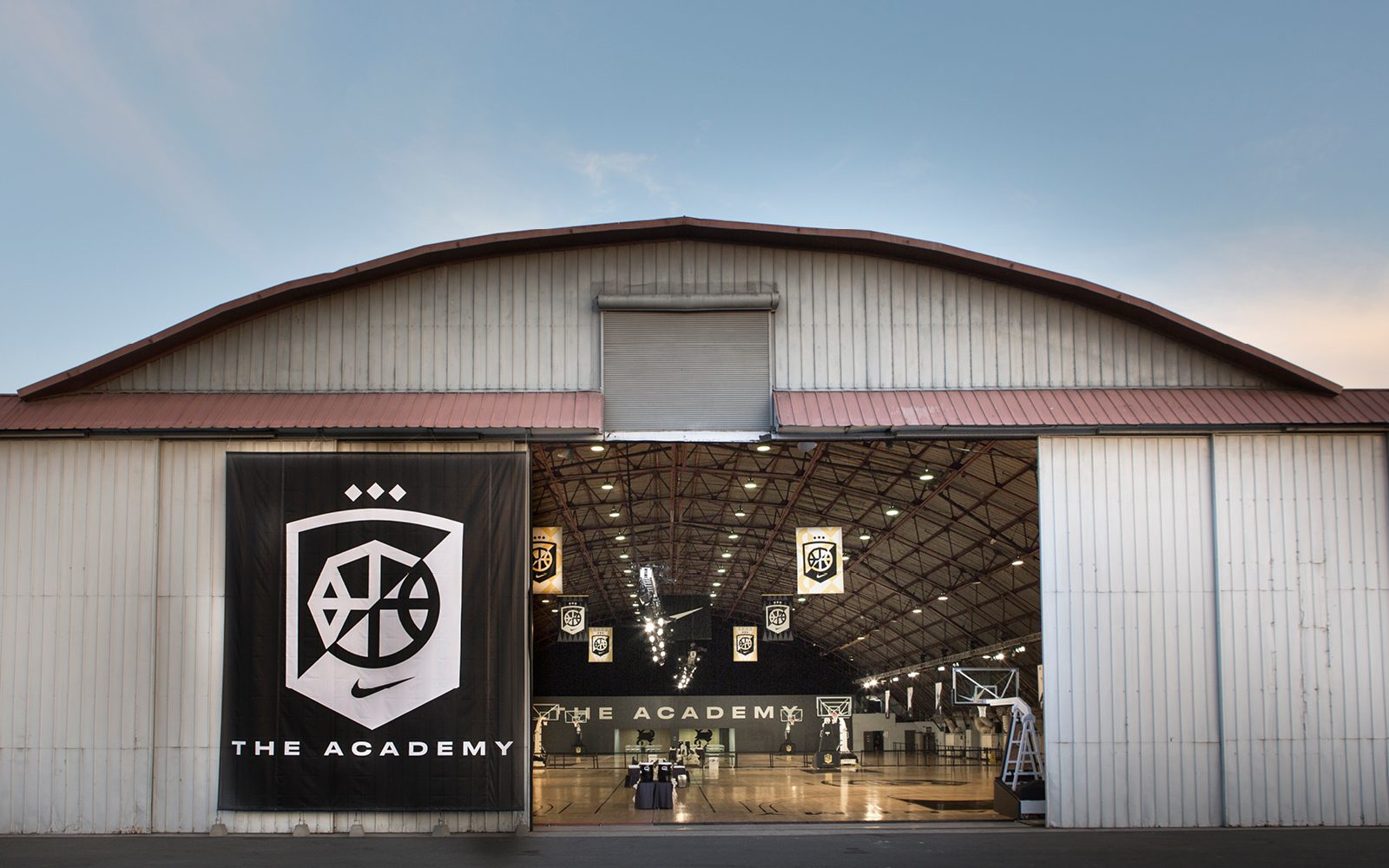 The annual camp gives high school and college students a chance to prove their mettle through drills and scrimmages not only against each other, but also against the NBA bigwigs themselves, learning from the best the sport has to offer. Participants also powered through off-court workouts, film sessions, and 5-on-5 competitions as part of the experience.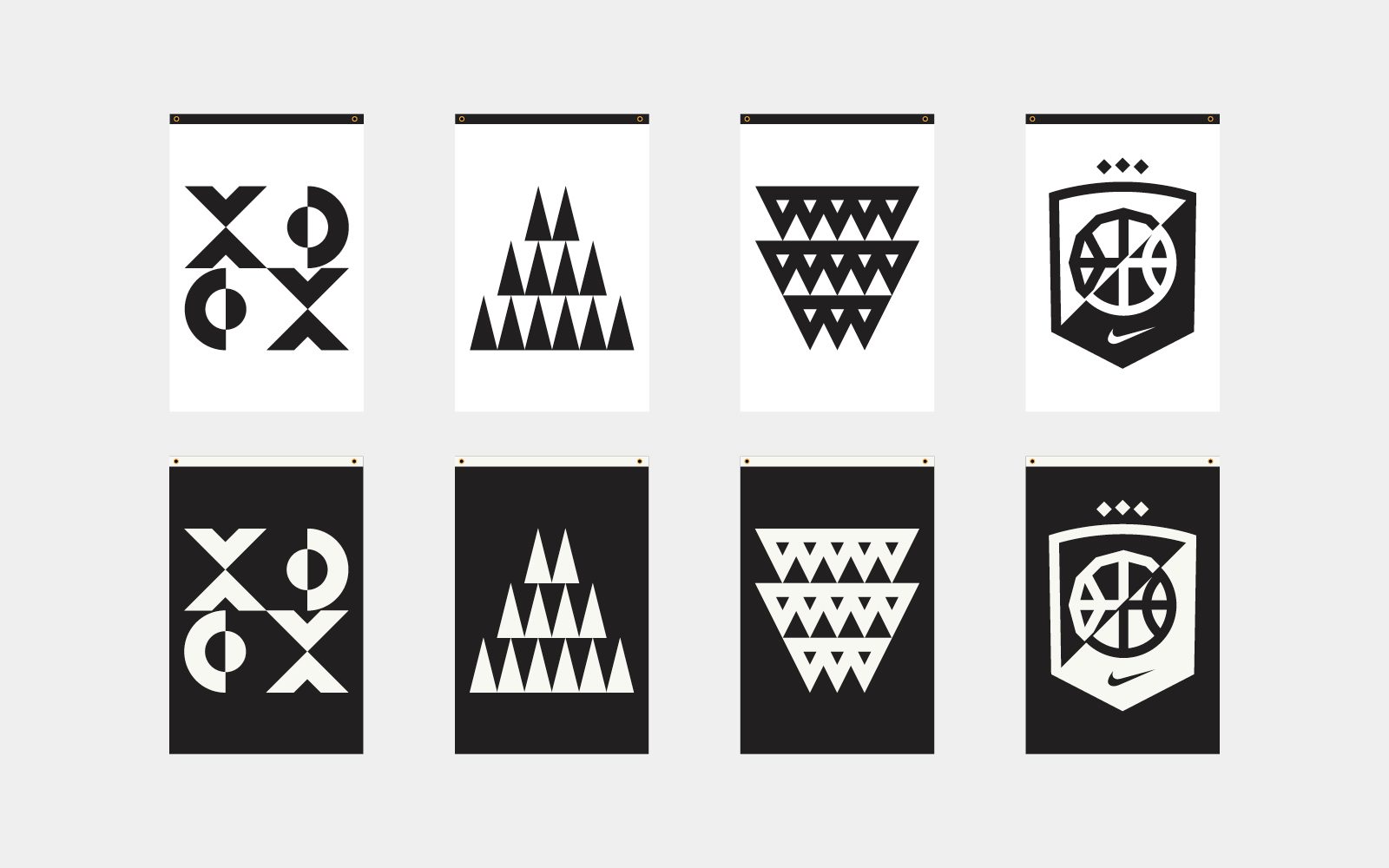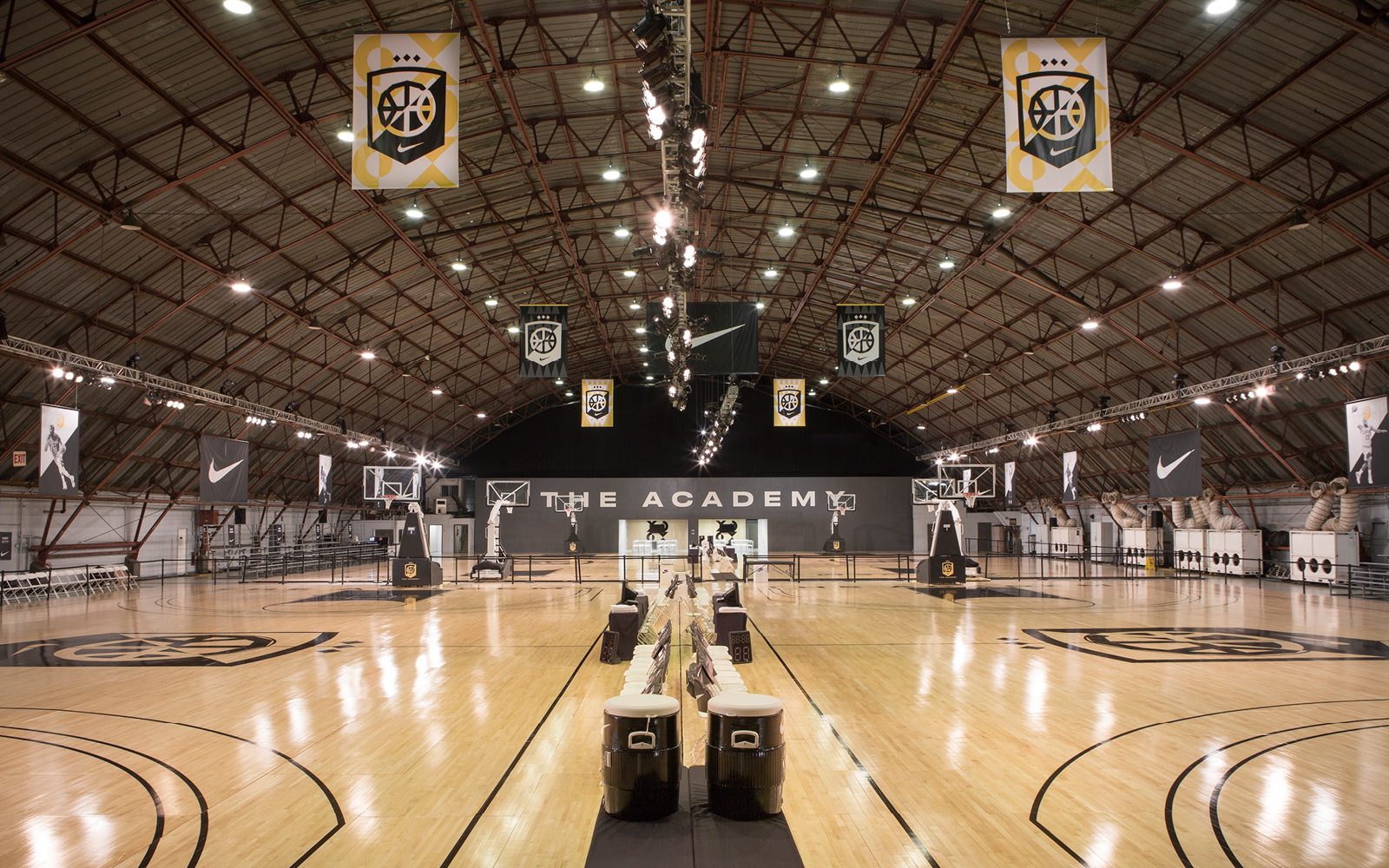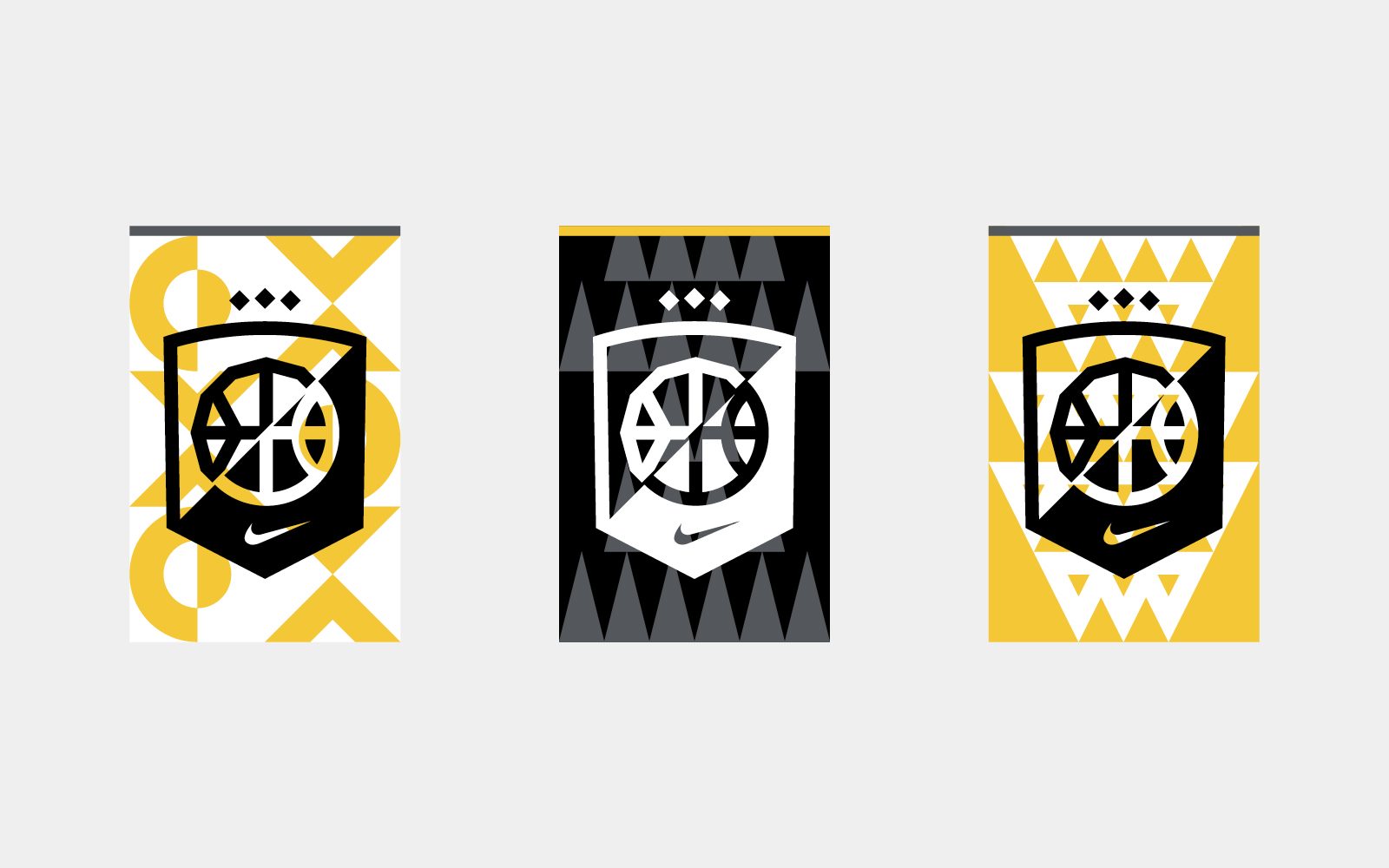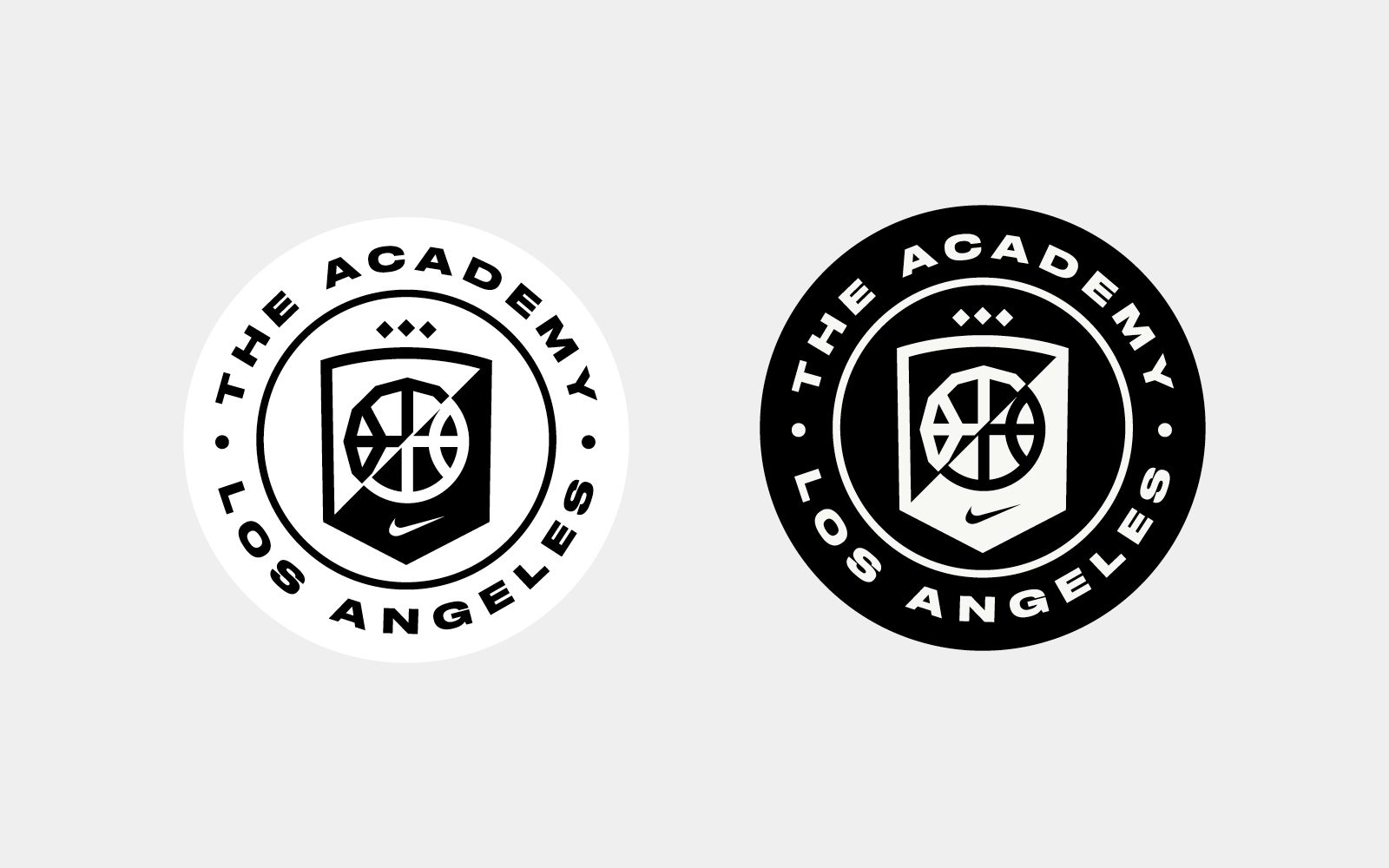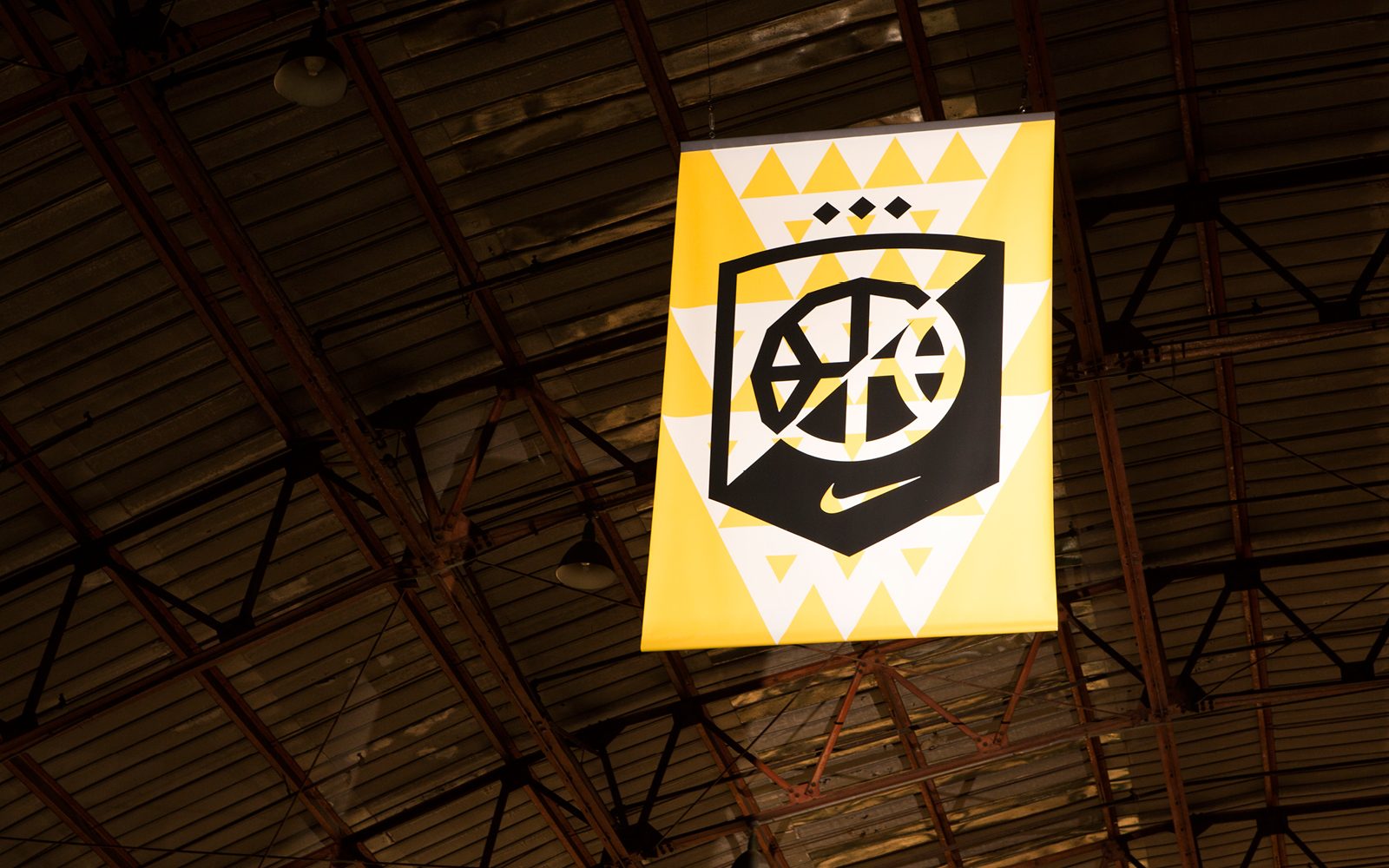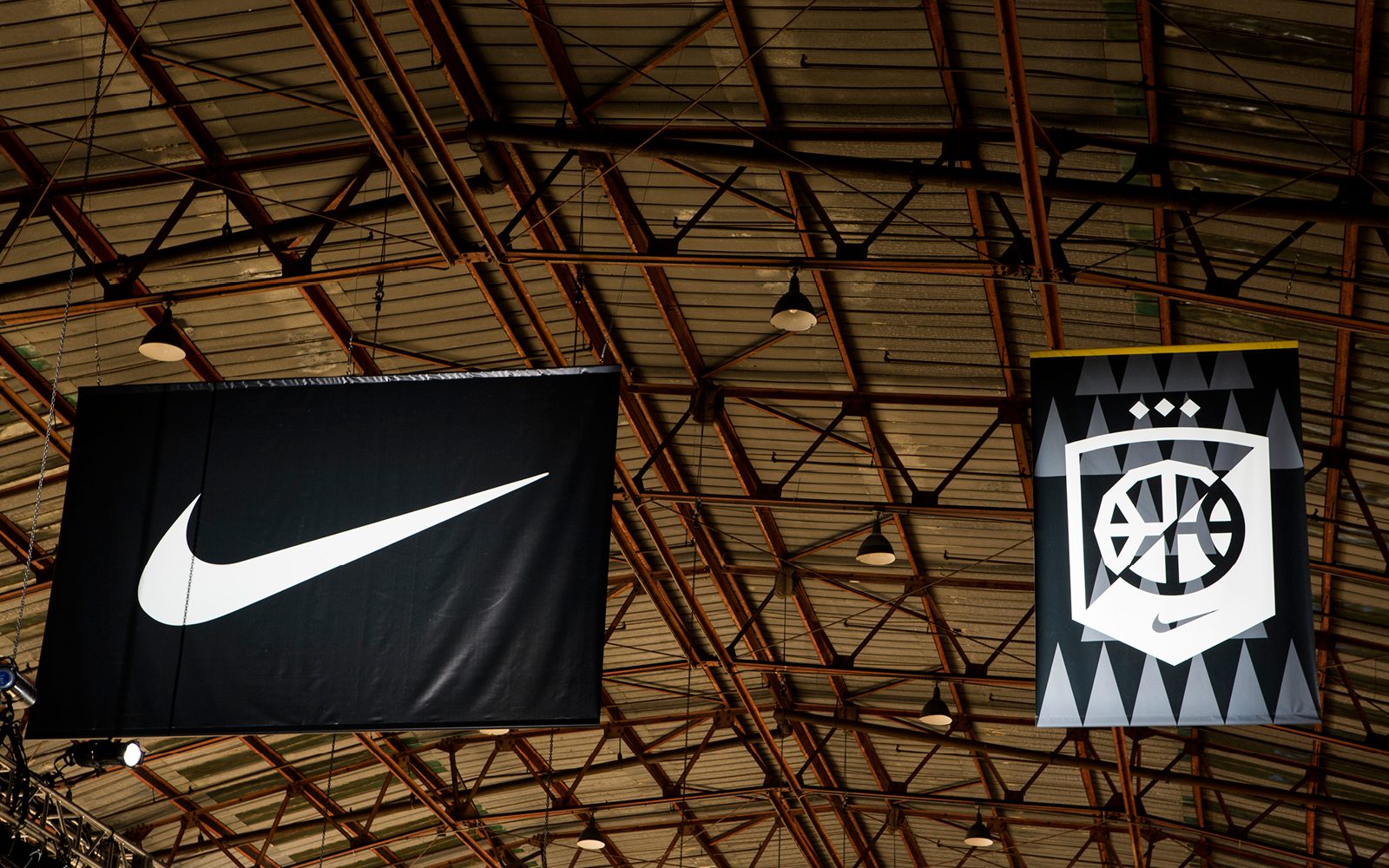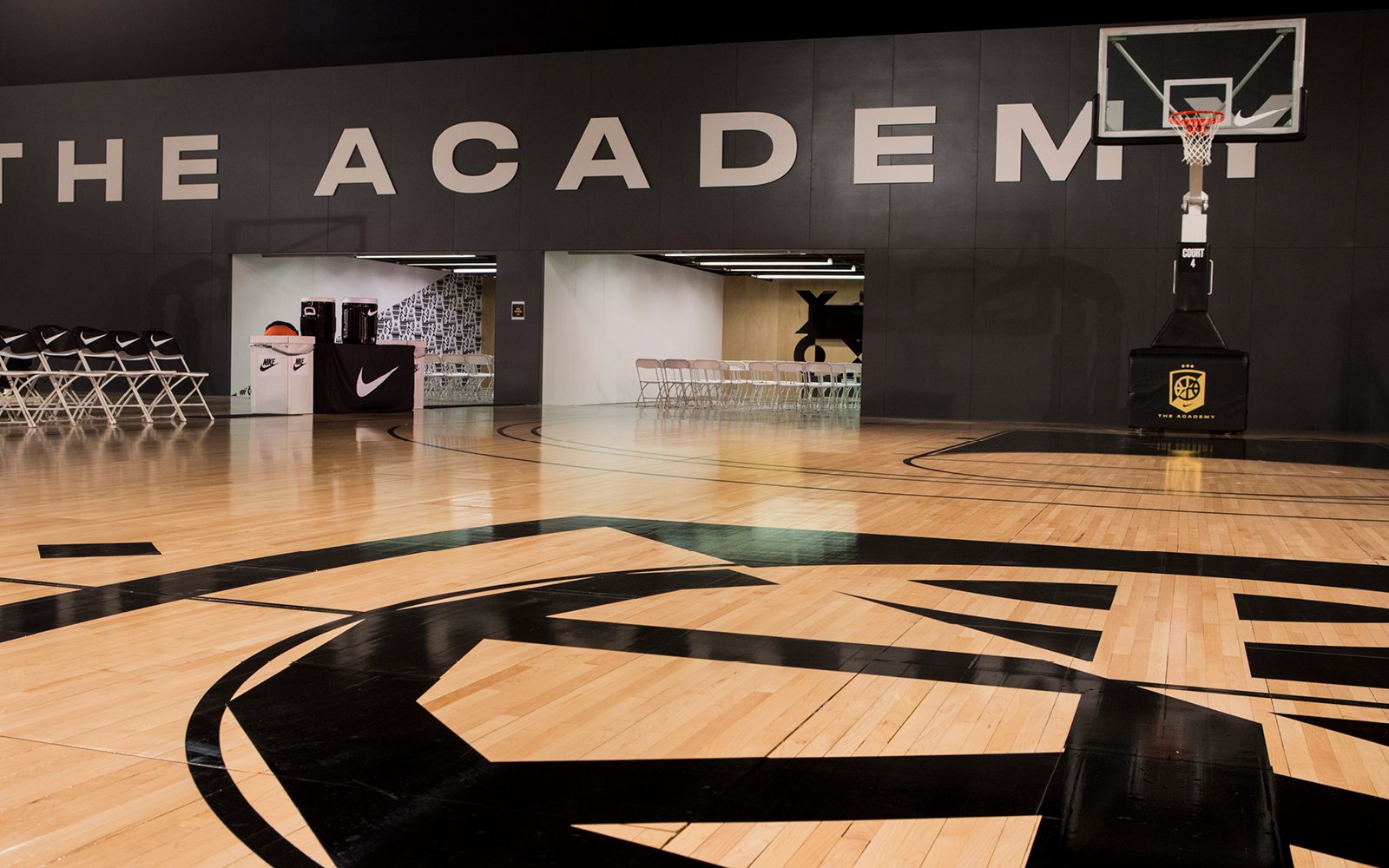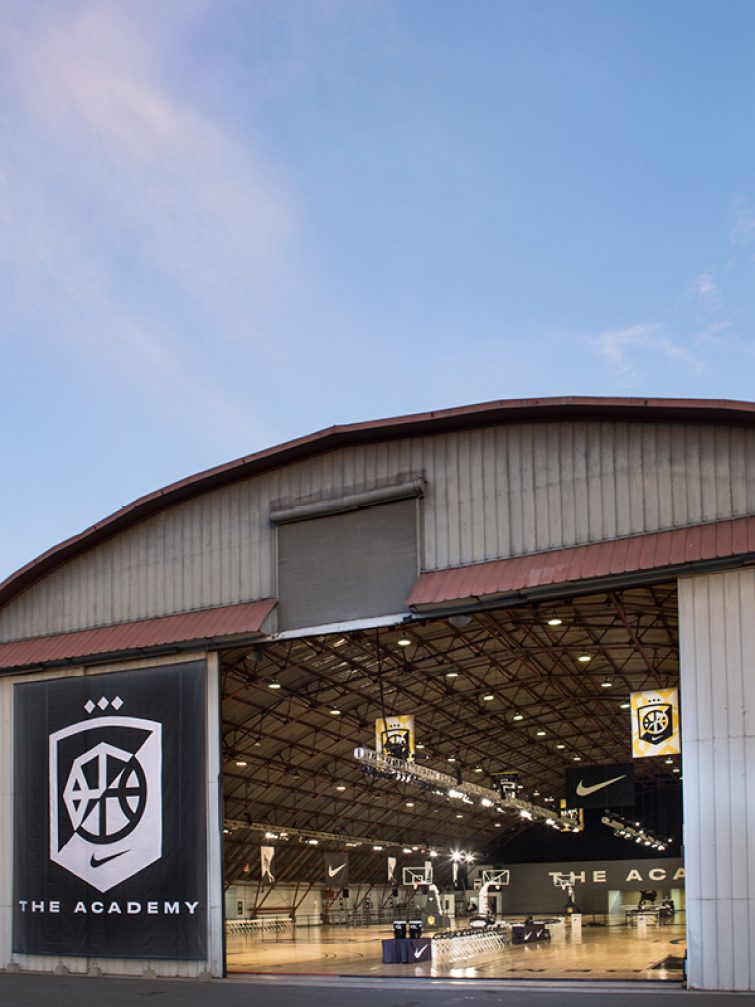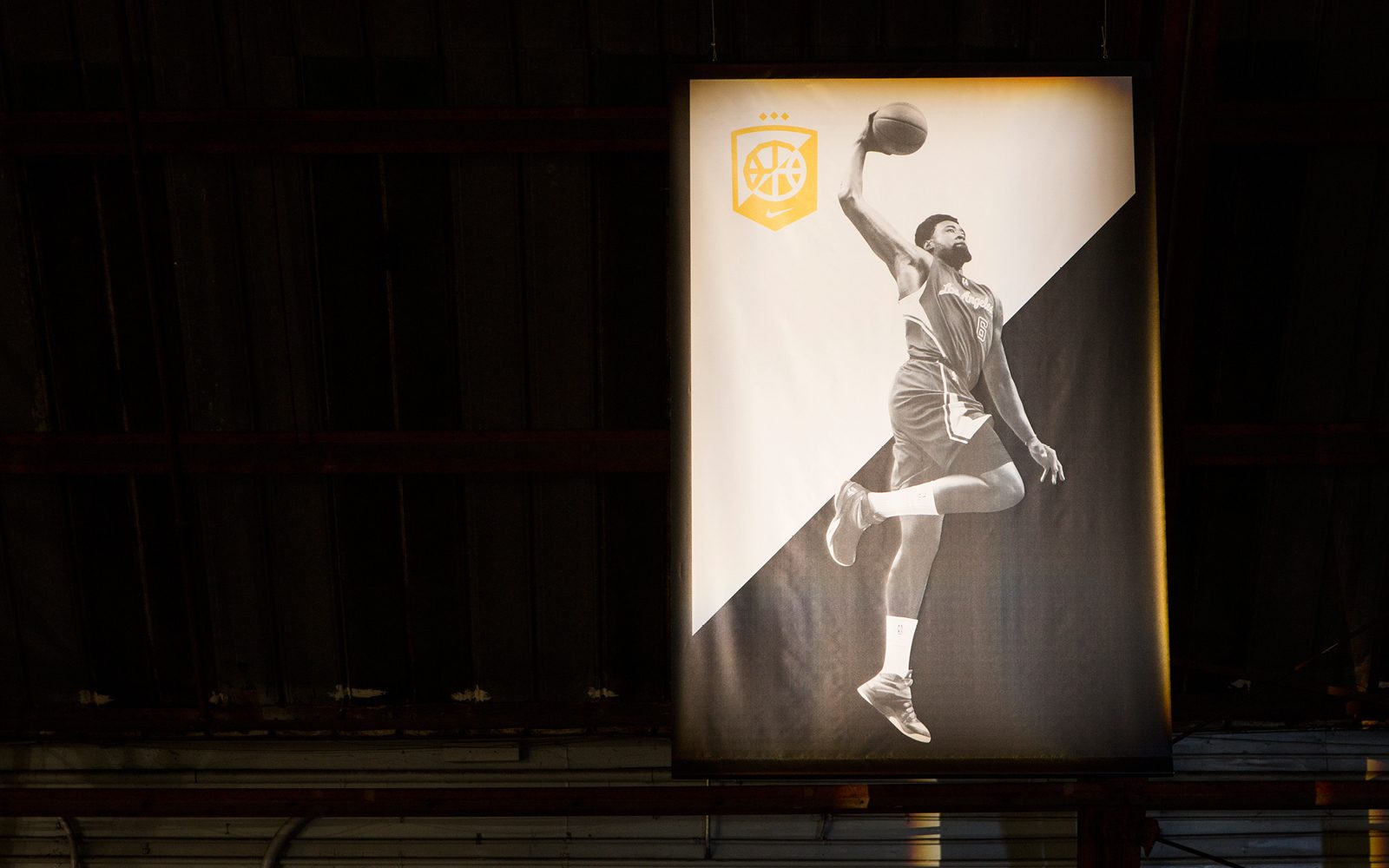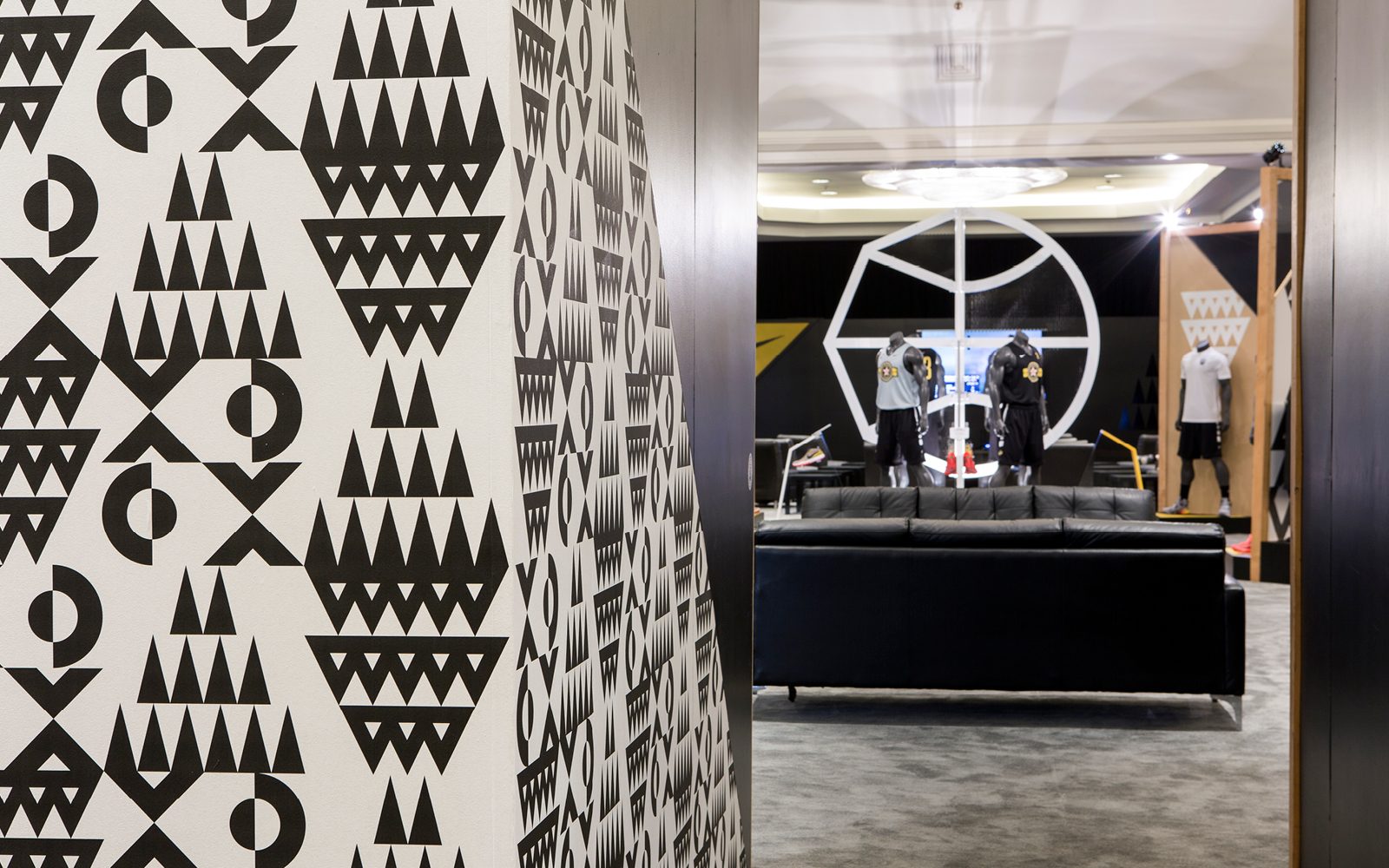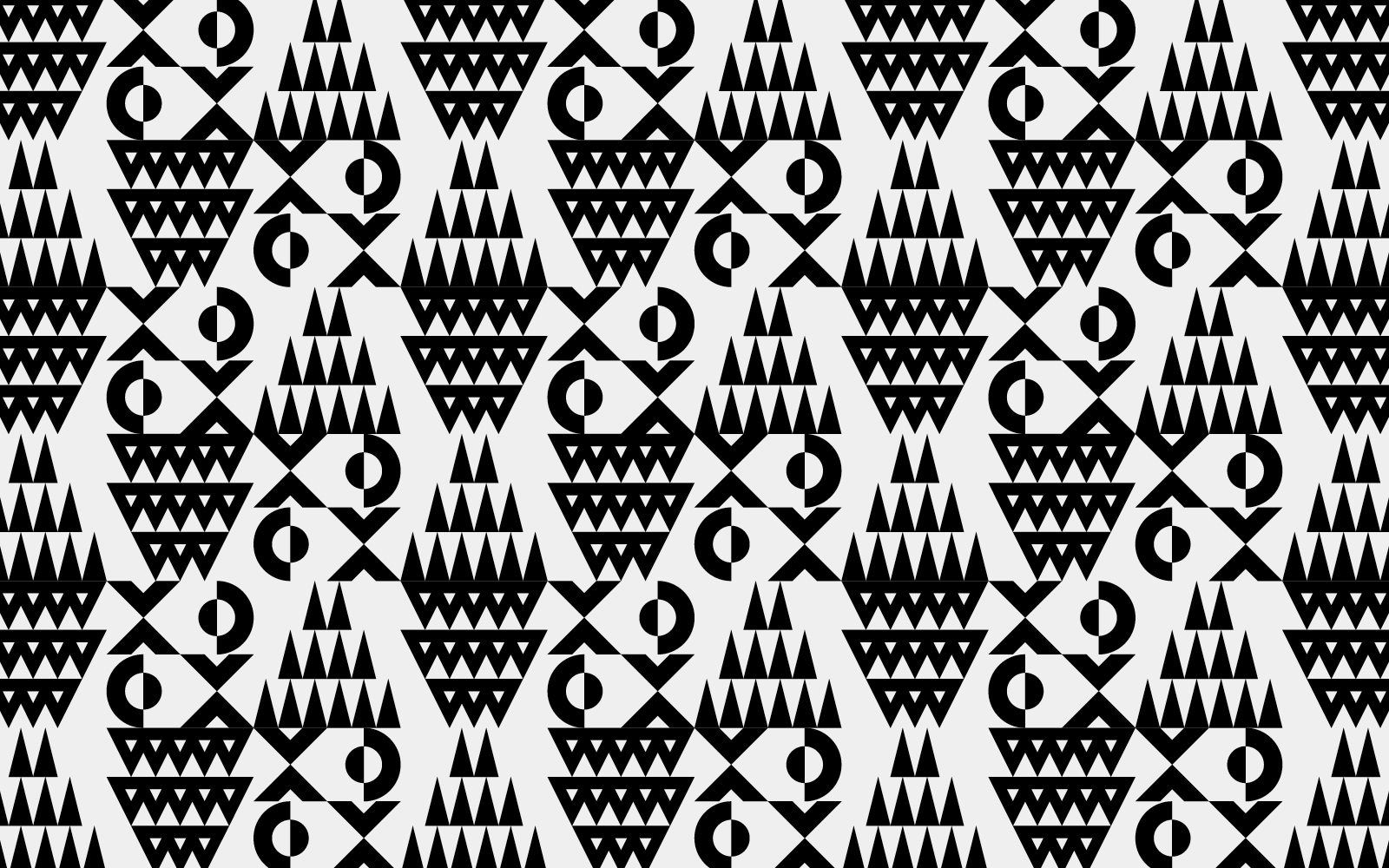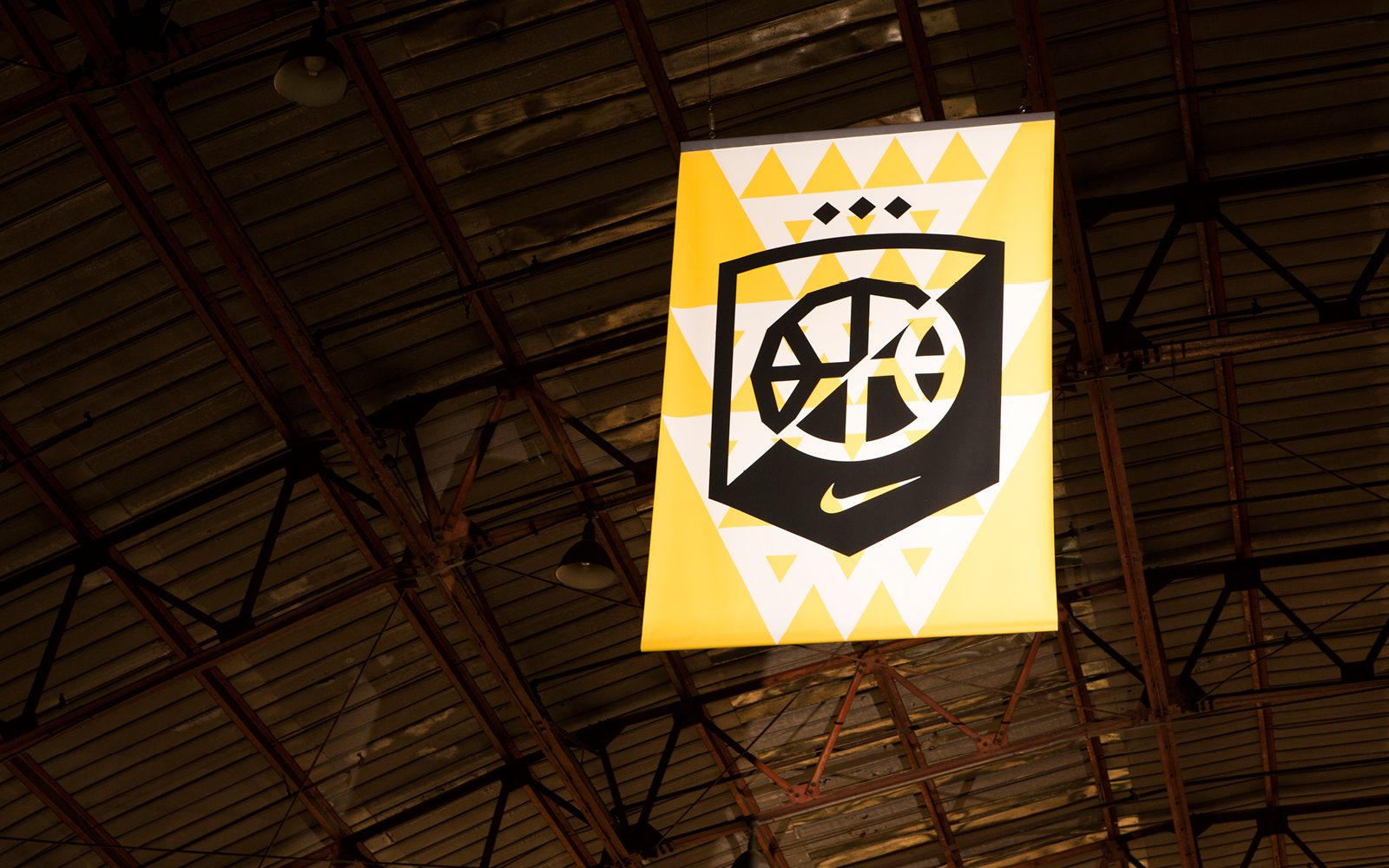 The Nike Basketball Academy has become a crucial event for the NBA, whose movers and shakers are given the opportunity to see students excel outside of the academic sports system. Scouts gather from all over the country to see which players might join the NBA next, inspiring students just like themselves a few years down the line.